Flag Raising Ceremony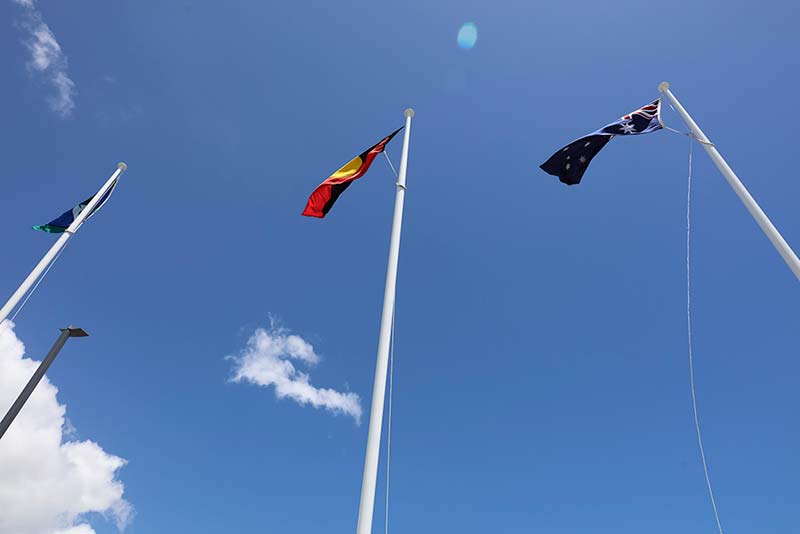 The Australia Day Flag Raising Ceremony is an opportunity to respectfully acknowledge our rich culture and heritage as part of Queensland's Australia Day celebrations.
The ceremony will take place at Jezzine Barracks in Townsville on Friday 26 January 2024 and will be livestreamed to the public.
This ceremony provides an opportunity to view the Australian Defence Force and recognise its invaluable service to Australia with:
the Australian Defence Force Royal Guard of Honour
band of the 1st Battalion, the Royal Australian Regiment
raising of the Australian, Queensland, Governor of Queensland, Townsville, Aboriginal and Torres Strait Islander flags
a 21-gun salute.
The 2024 Australia Day Flag Raising Ceremony is presented by Townsville City Council in partnership with the Queensland Government. The ceremony is assisted by the Australian Government through the National Australia Day Council.
Alongside the 2024 Flag Raising Ceremony, Townsville City Council will host an Australia Day Awards Ceremony and a Citizenship Ceremony.
More information regarding the Australia Day Flag Ceremony will be announced early in January 2024.